All our equipment is available to hire. Large or small, whatever your needs are we have the solution. Get in touch
Get in touch

DD-6 HIGH VOLUME TRAILER PUMP (6″)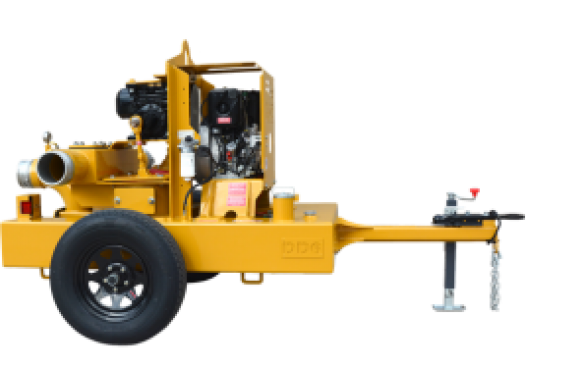 POA
also available for purchase

Our patented 6-inch high-volume double diaphragm dewatering pump has set new industry standards for durability, performance, fuel efficiency, and low operating costs.
The DD-6's HATZ 1D81Z 10hp air-cooled diesel engine along with its 80-90 max CFM, high head pressure, and 3/8-inch steel construction make it extremely reliable and durable in the most rugged environments.
With it's advanced pump engineering, the DD-6 pump can pump 600 GPM, deliver 28-feet of vertical lift, and move 4.25-inch solids. It can also run 24 hours on 6-7 gallons of diesel fuel, and with its 71 gallon tank it can run continuously for up to 12 days—and it can even run dry indefinitely.
In addition, the DD-6 utilizes its patented, custom-designed Enduro™ diaphragm for improved durability, efficiency and production.
The DD-6 combines the key duty points and features of a 4" double diaphragm pump, a 6" Piston pump, a 6" auto prime centrifugal pump, and an 8" rotary lobe pump into one versatile and powerful machine!
The DD-6 is ideal for construction, utility, government, oil & gas, and municipality applications.